Media
Media of Sadri Law, PC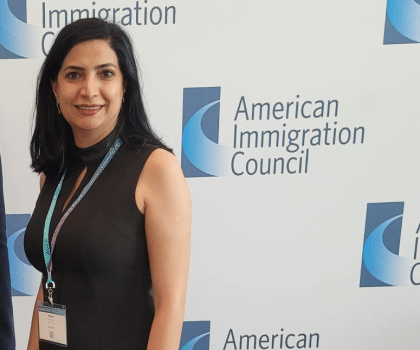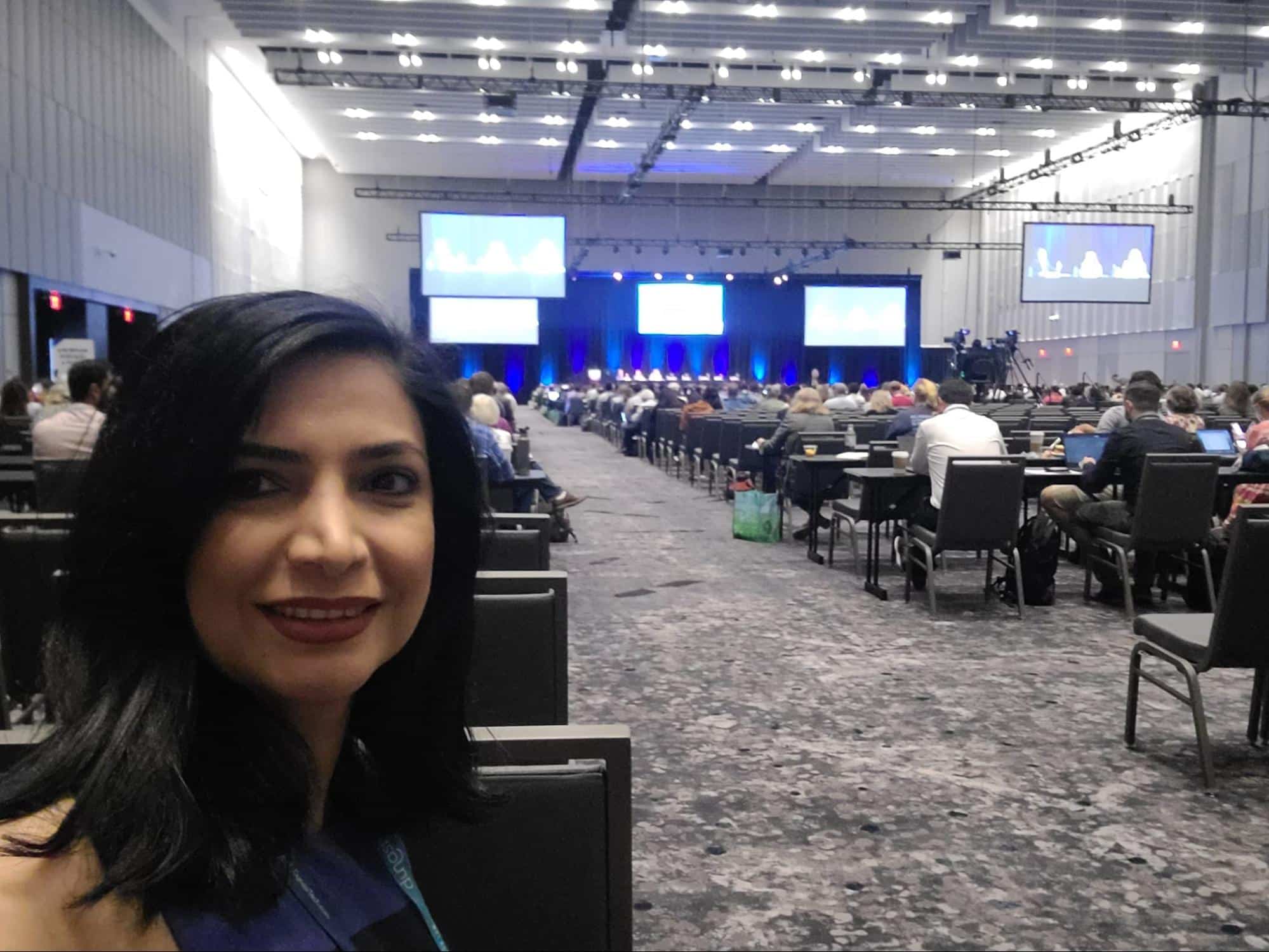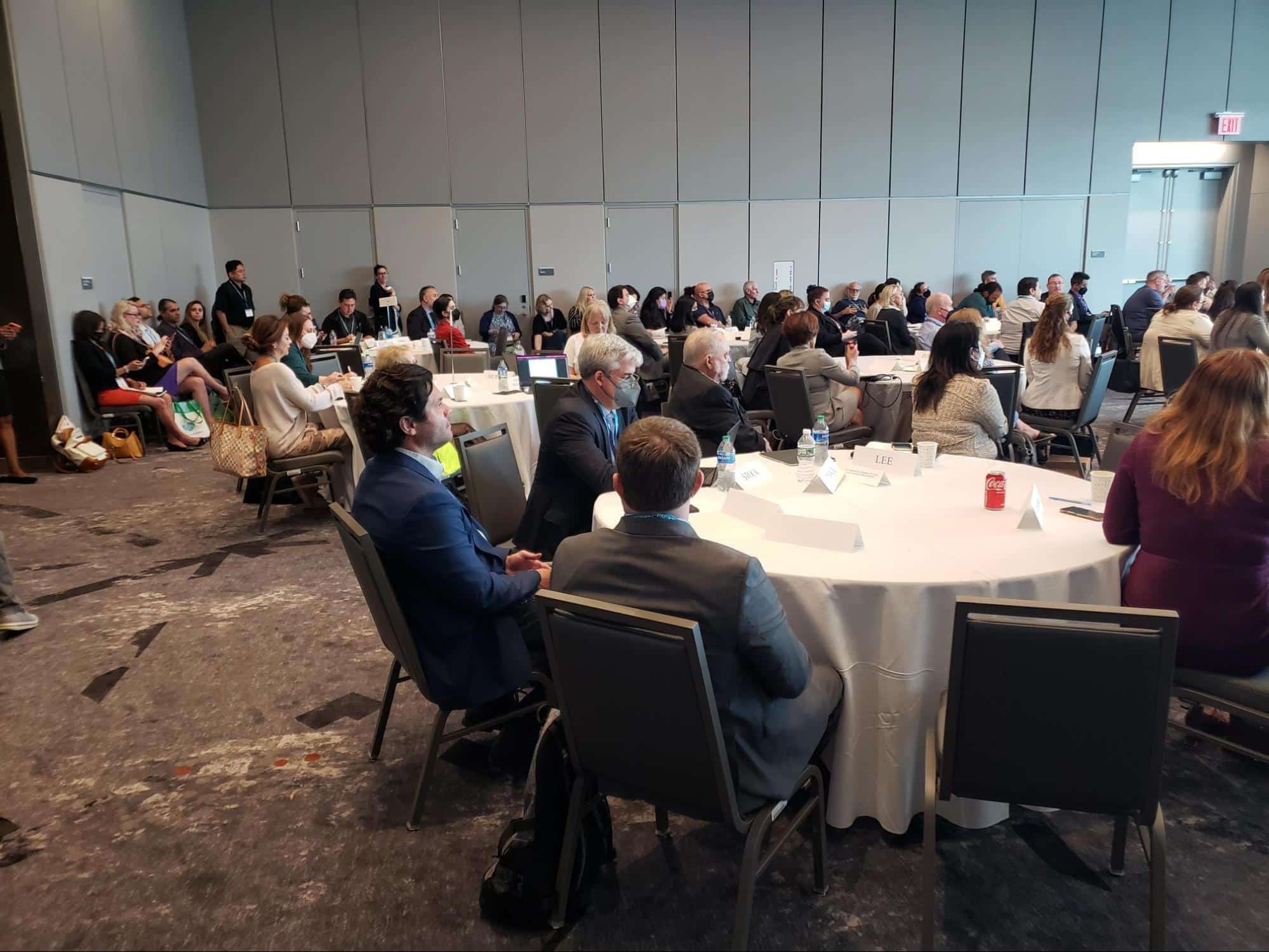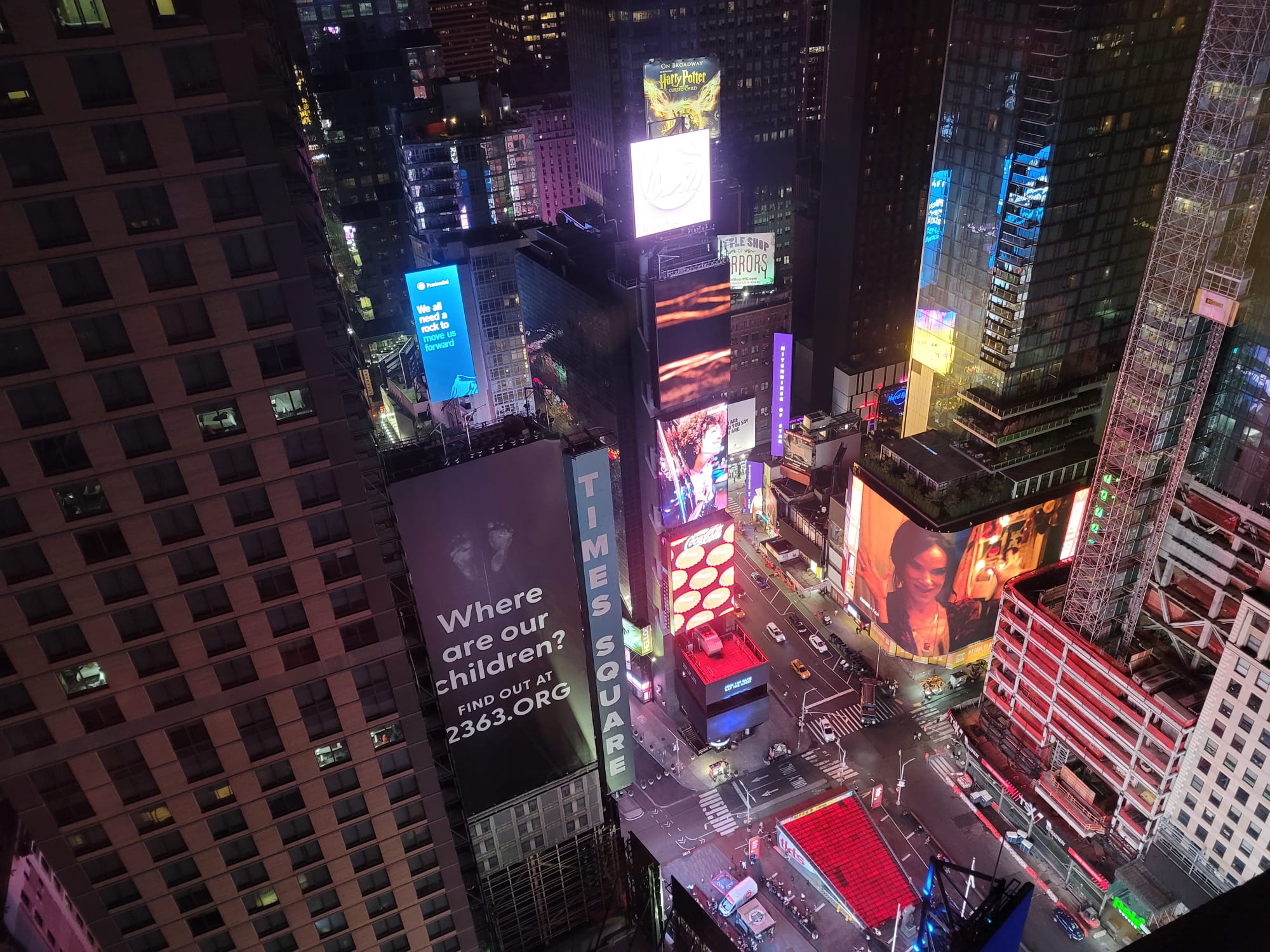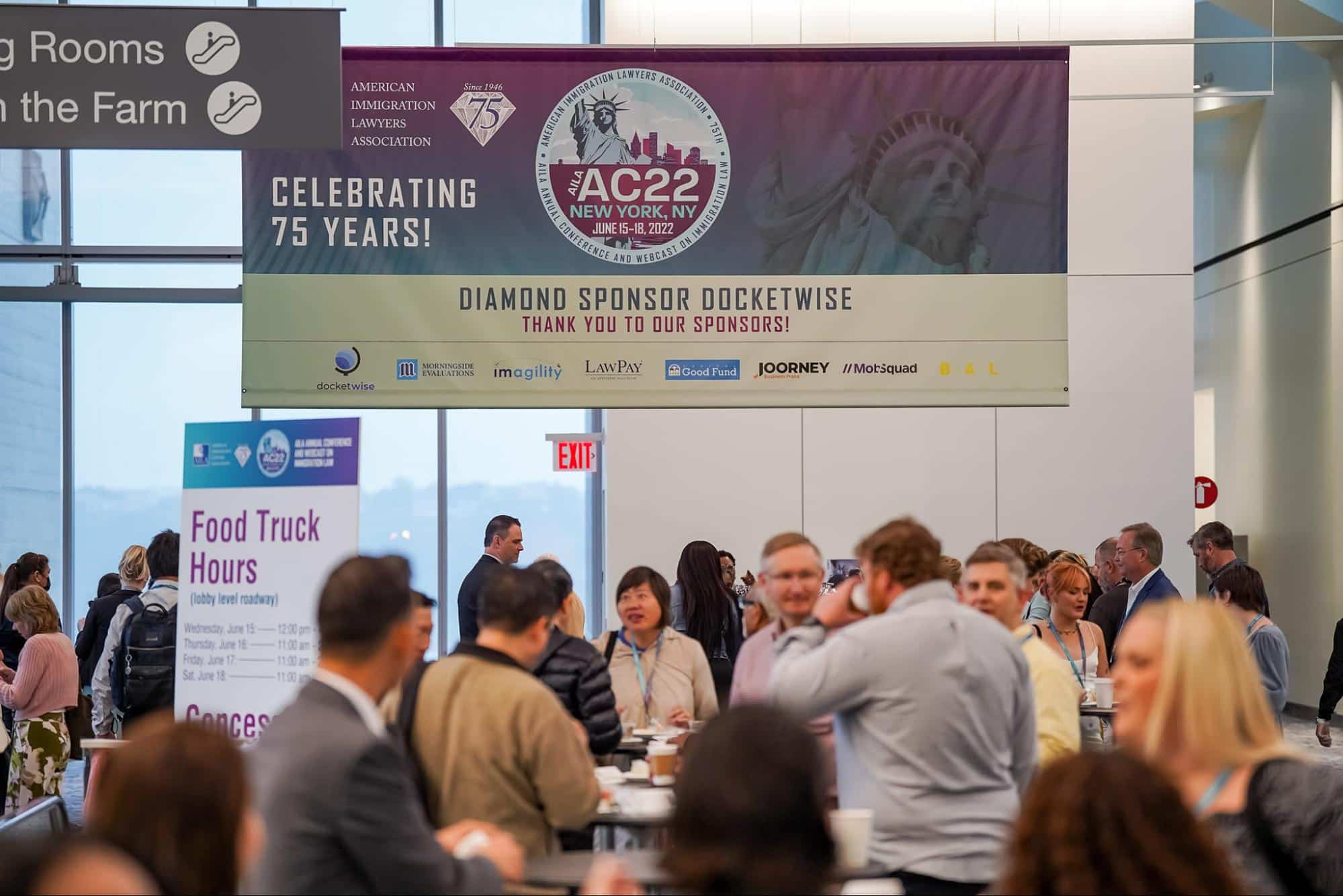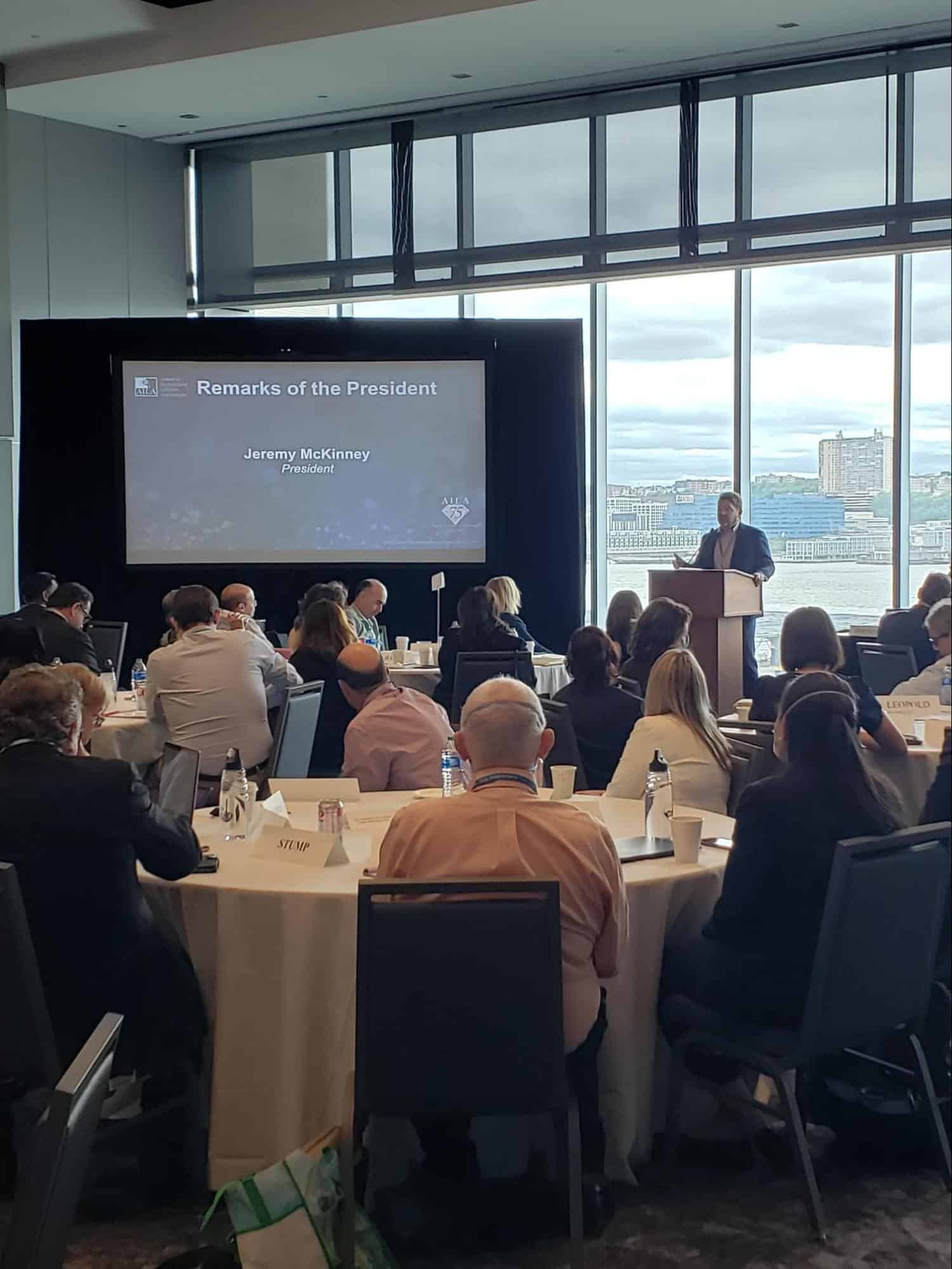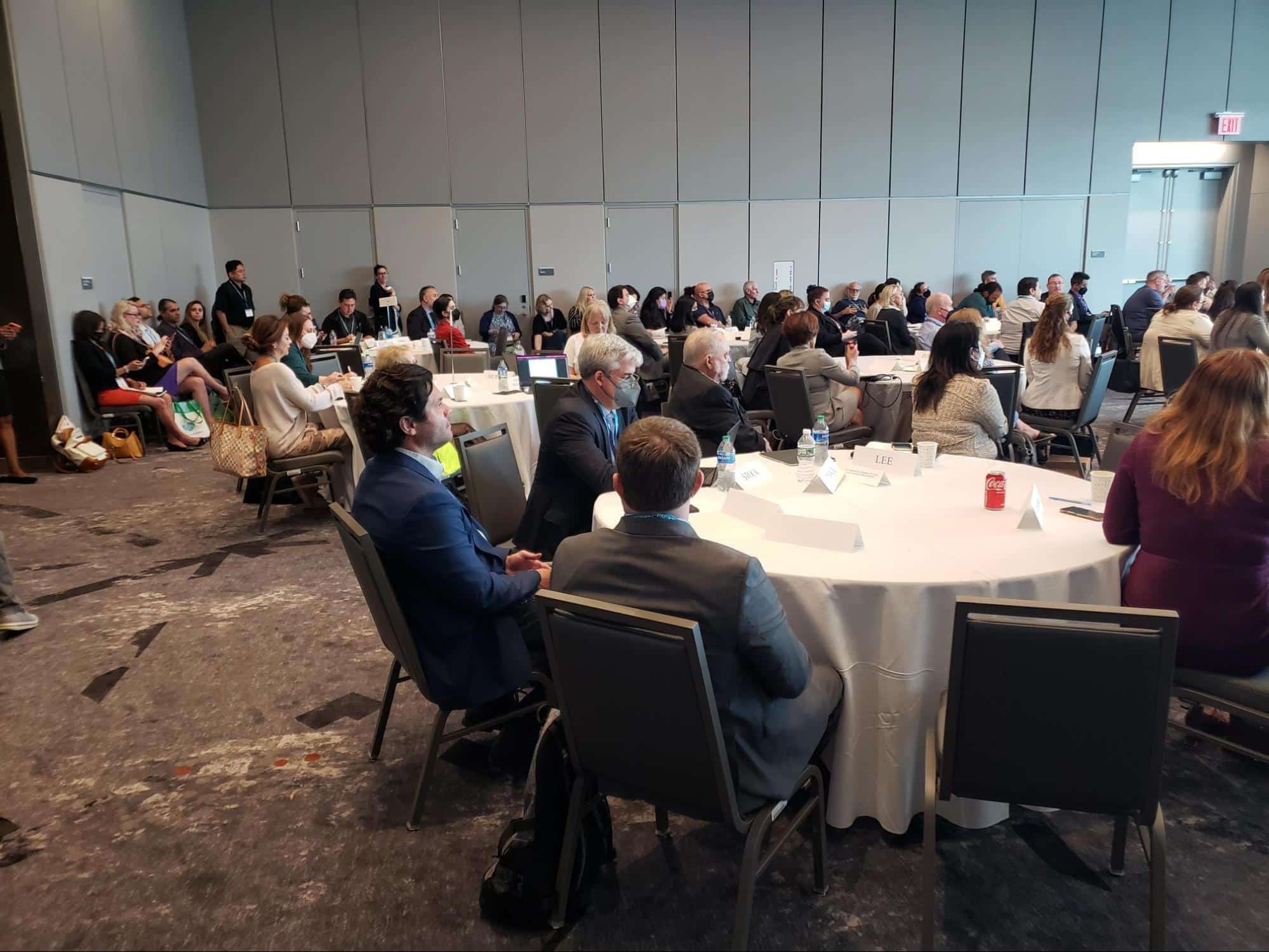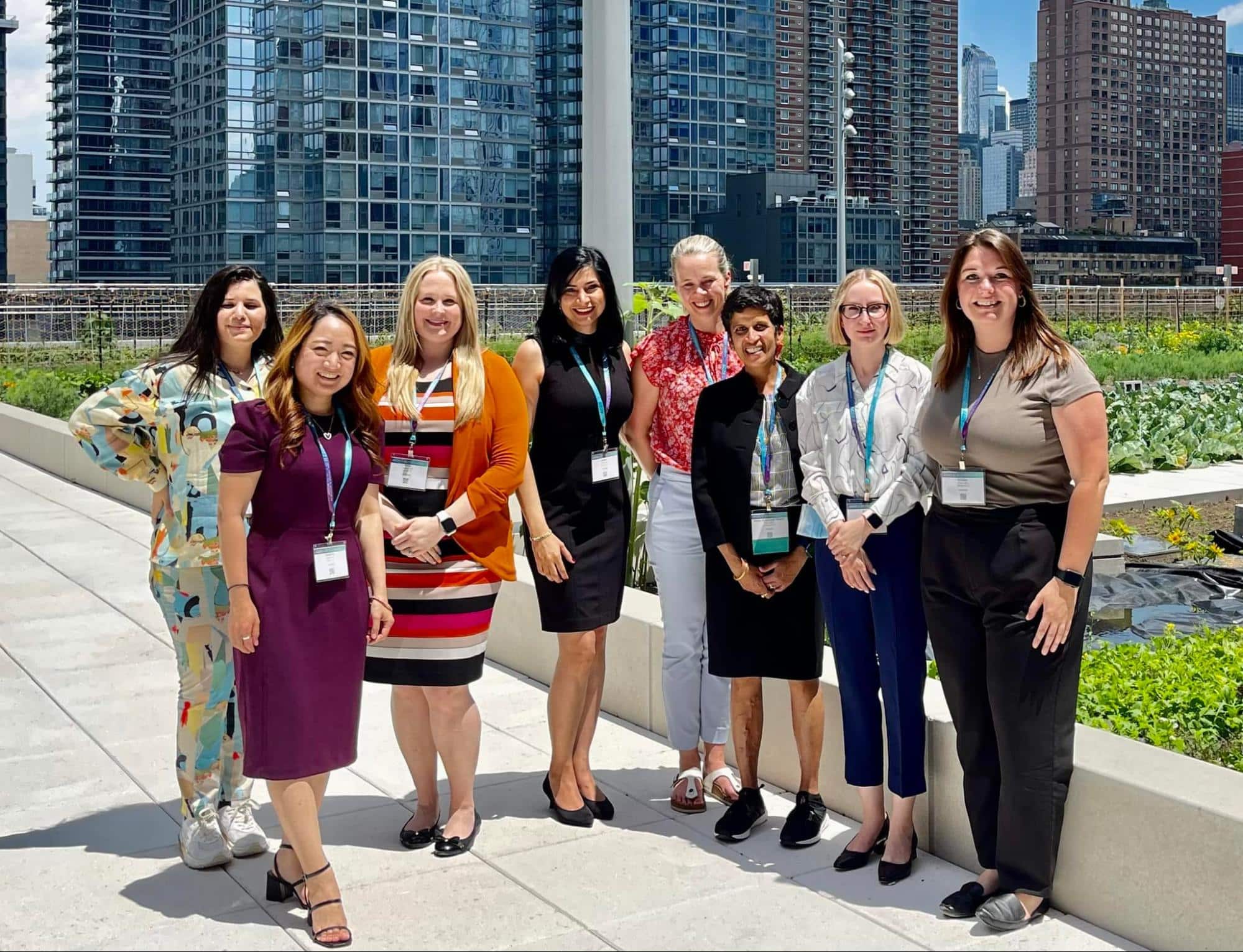 Jan 2022
Attorney Elham Sadri attended the American Immigration Lawyer Association, AILA, Annual Conference 2022 in New York along with 3500 other immigration attorneys. During the conference, she attended panel discussions with EOIR, DOS, ICE, USCIS agencies discussing new policies and the impact on immigrants.
Elham Also attended a fundraising event for the American Immigration Counsel to advocate immigration bills supporting immigrant communities.
In her capacity as AILA Santa Clara Valley Chapter Chair and Board of Governor member, she attended the AILA Board of Governor meeting where the board strategize advocating for AILA members and their clients on a larger scale.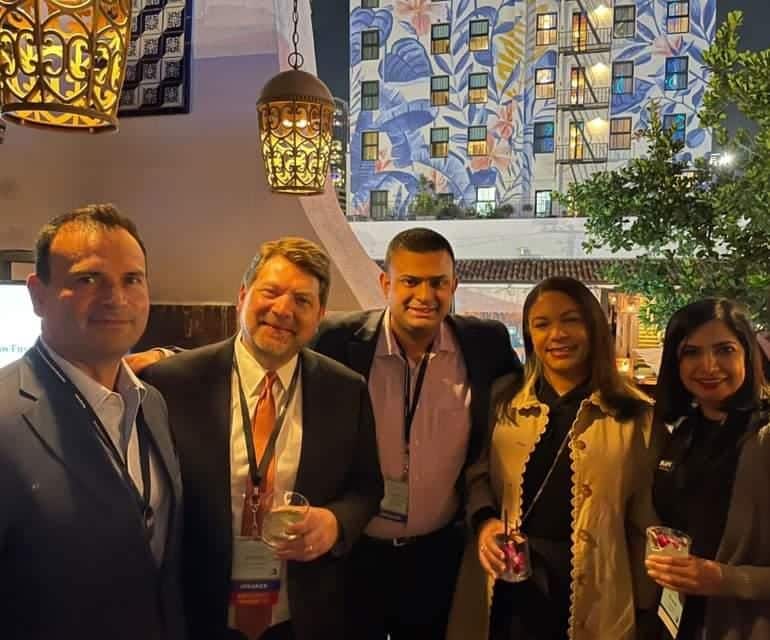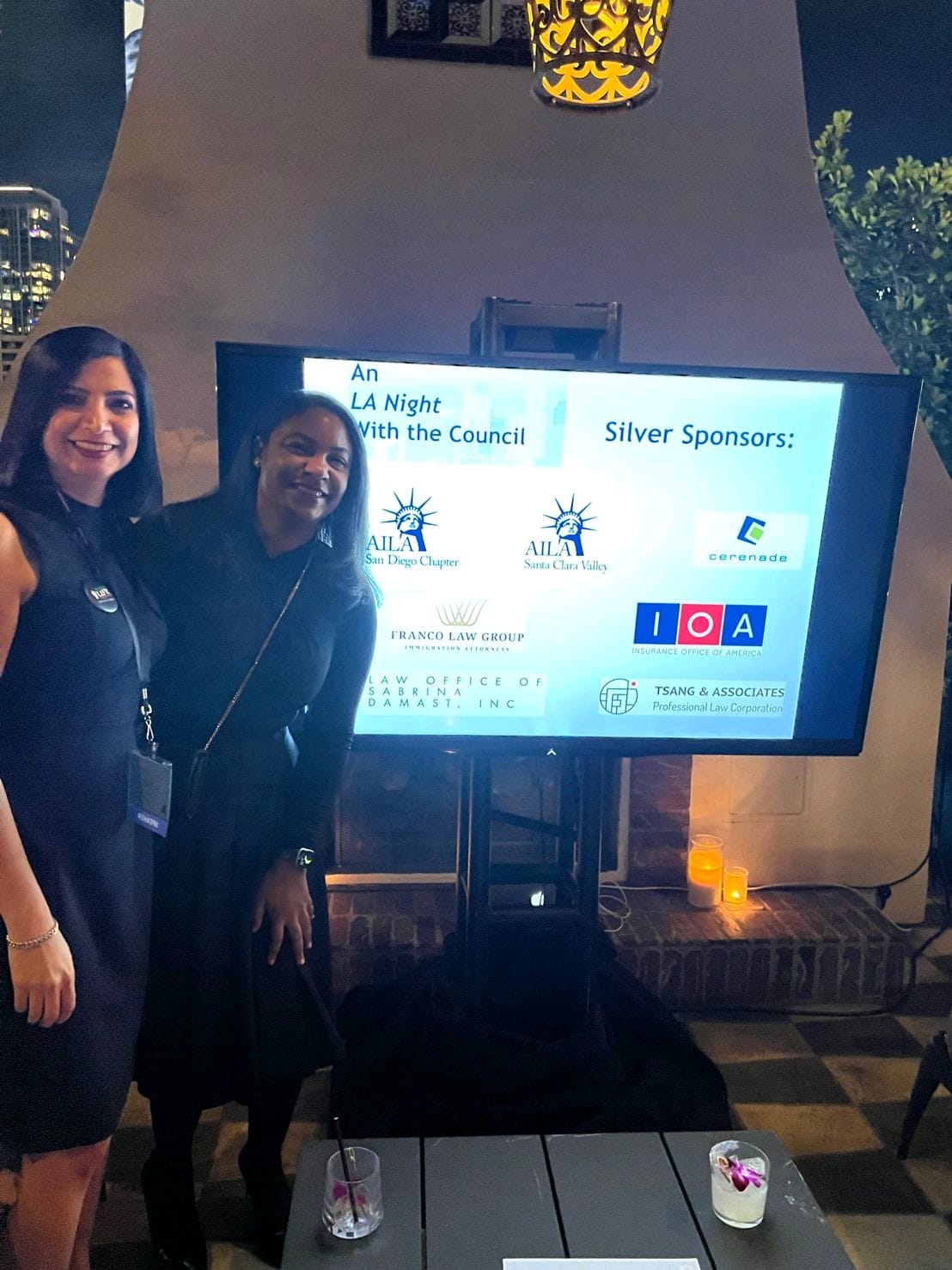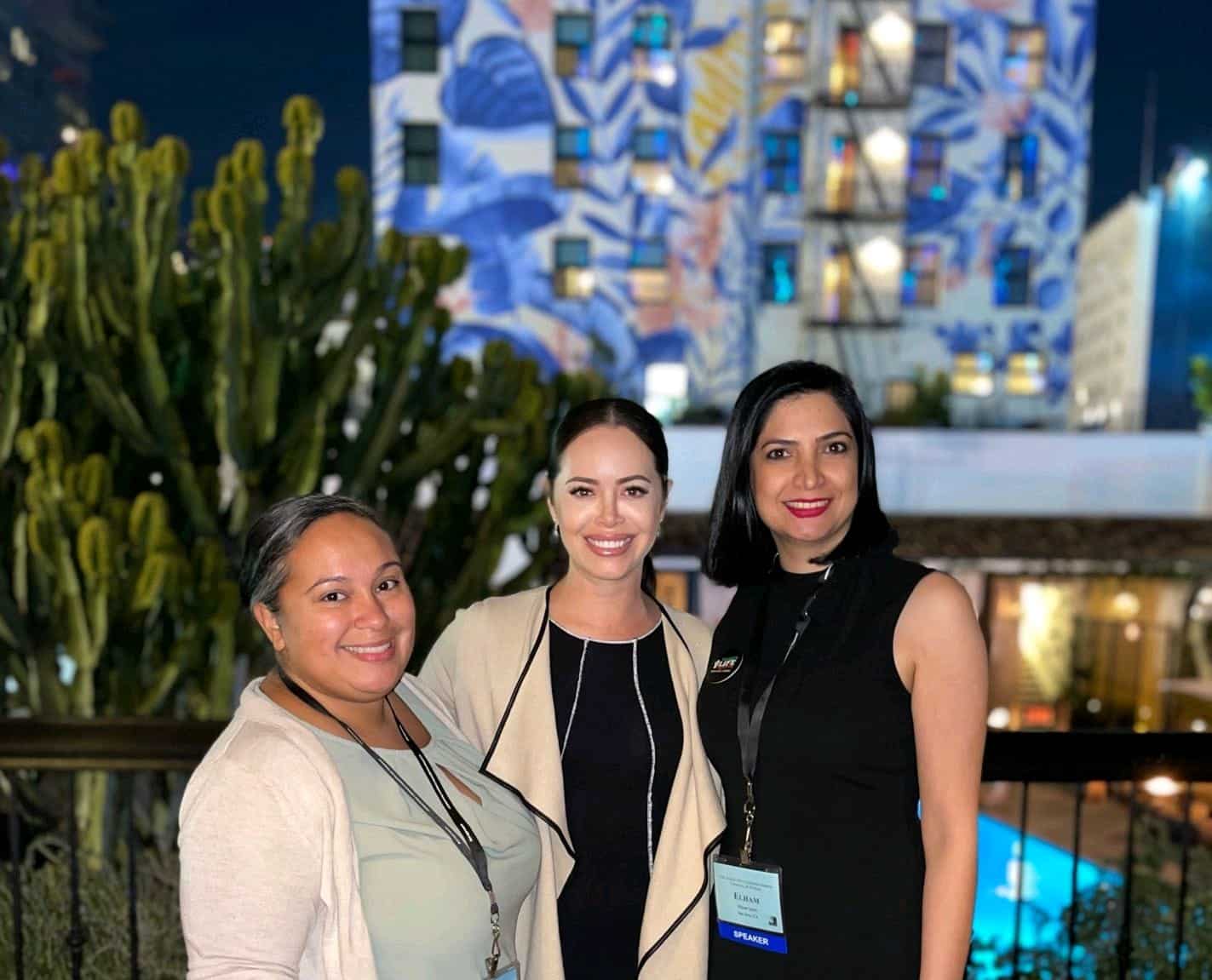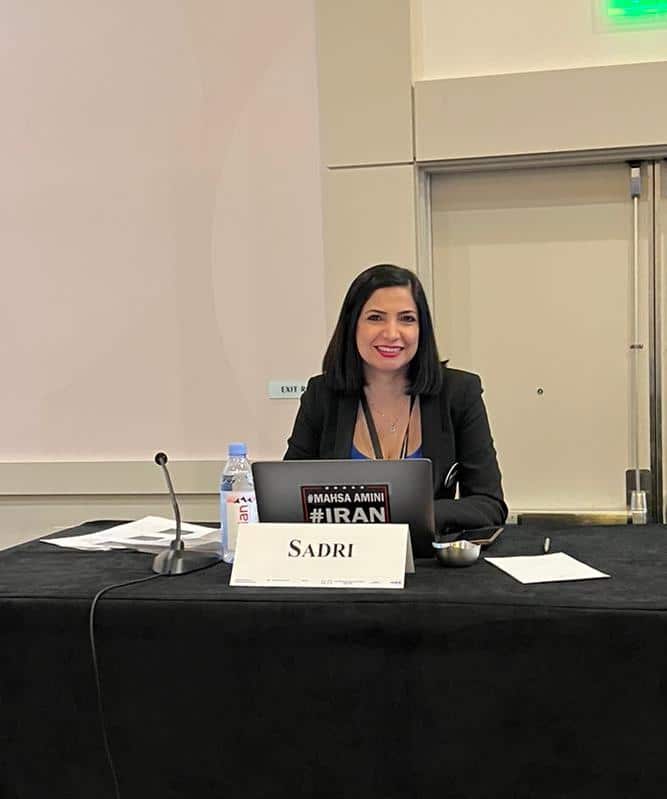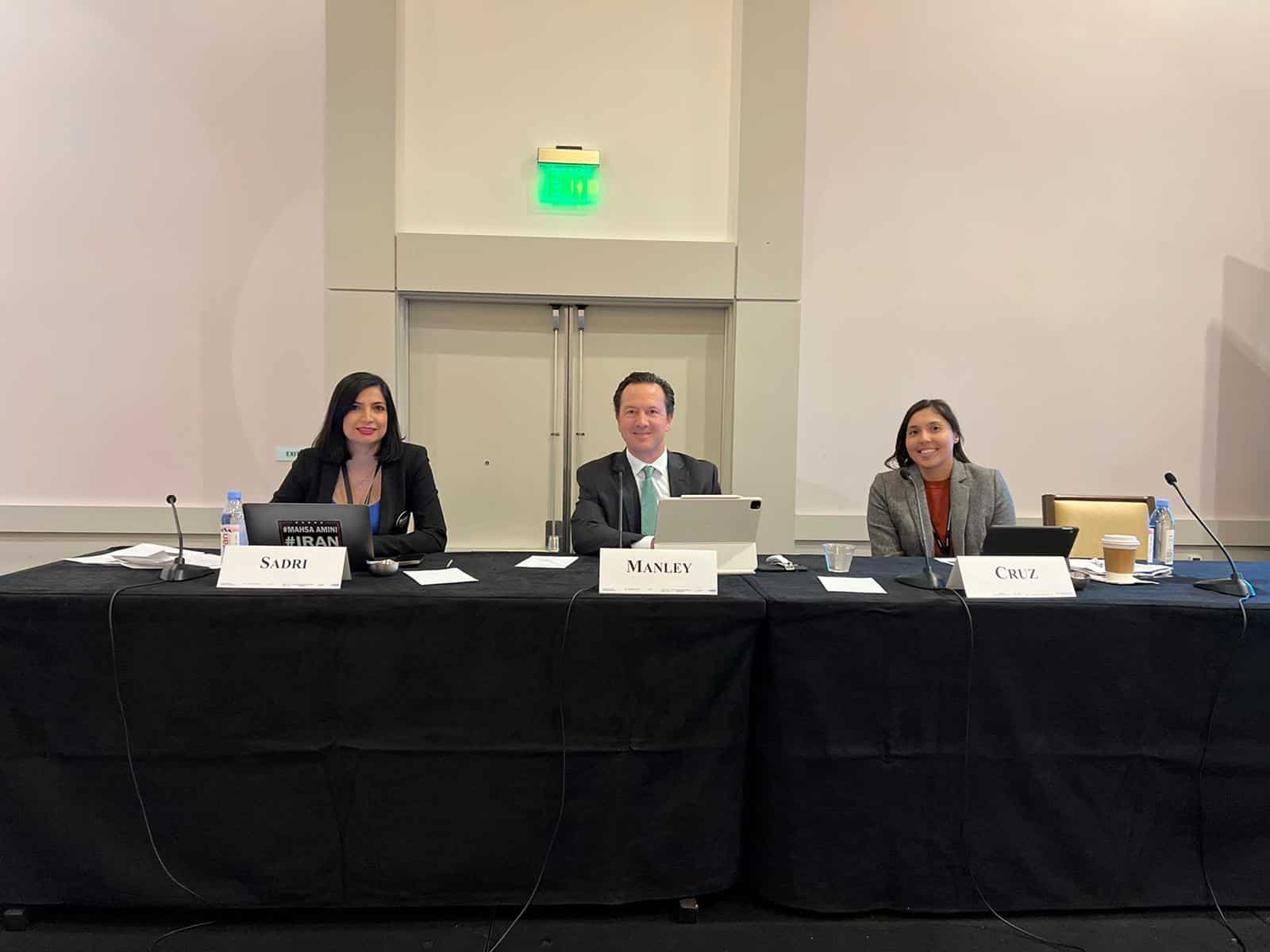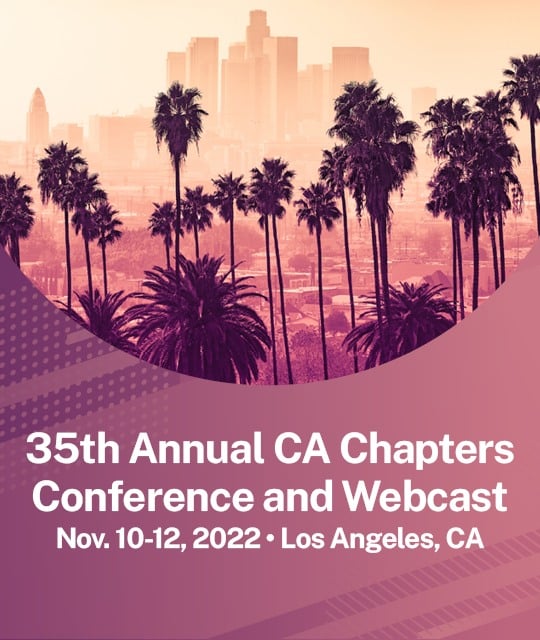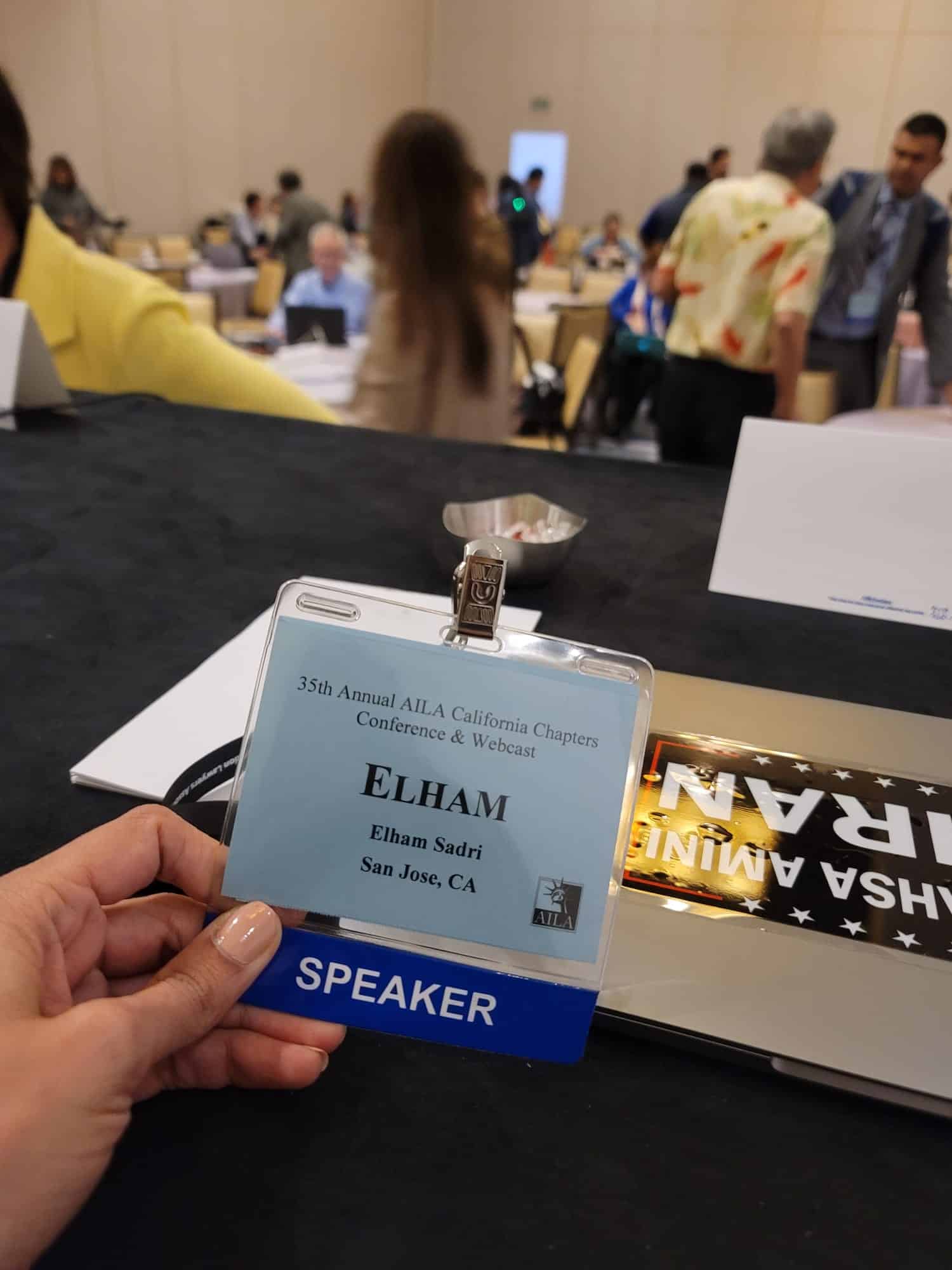 November 2022
Annual AILA California Chapters Conference
Attorney Elham Sadri spoke on the Lawful Permanent Resident (LPR) Abandonment panel with other panelists. She discussed solutions to prevent Lawful Permanent Residents from losing their green card due to extended absences from the US.She also attended "An LA Night with the Council" with the American Immigration Council to support their mission of supporting immigration practitioners fighting for their clients.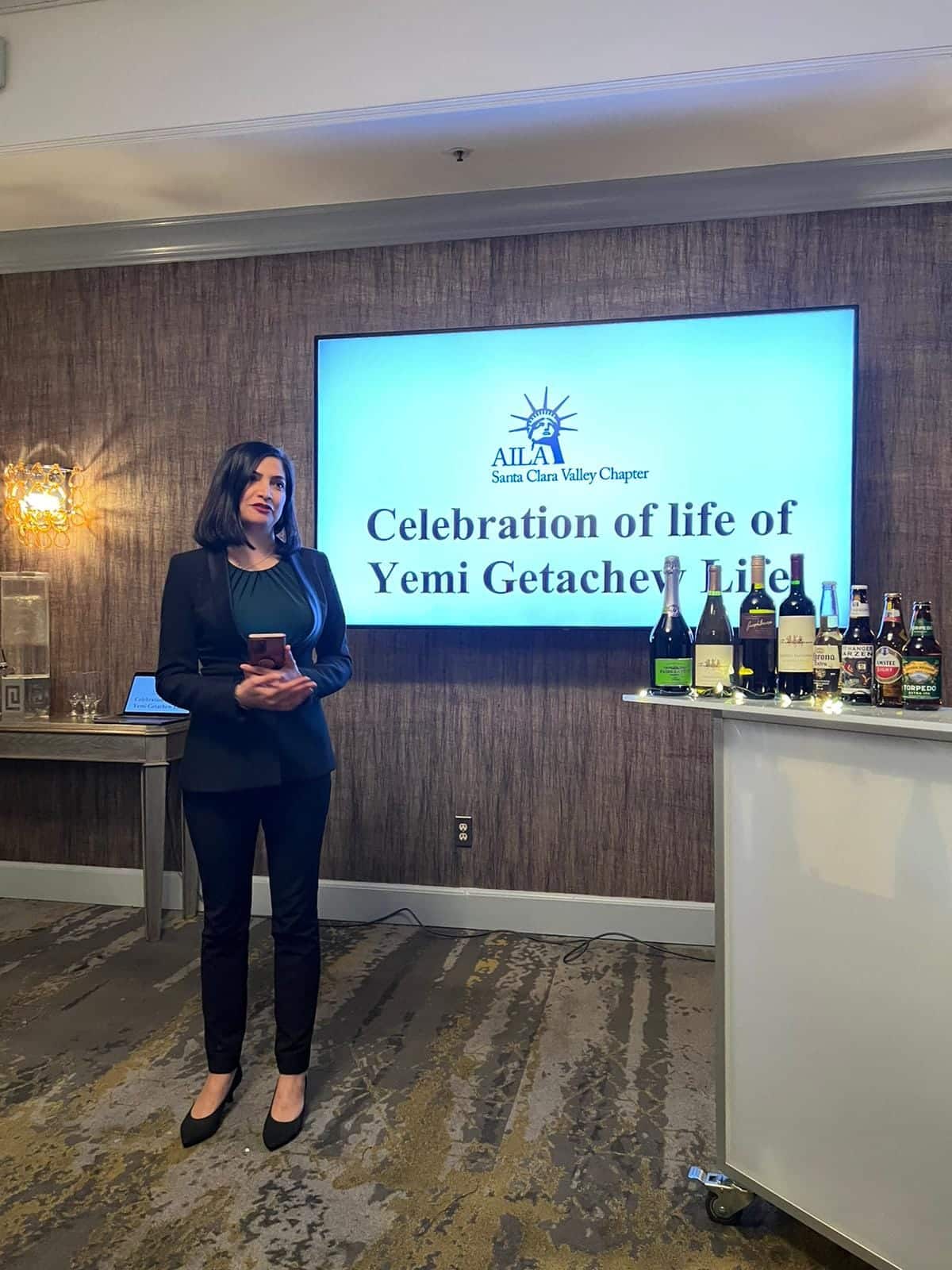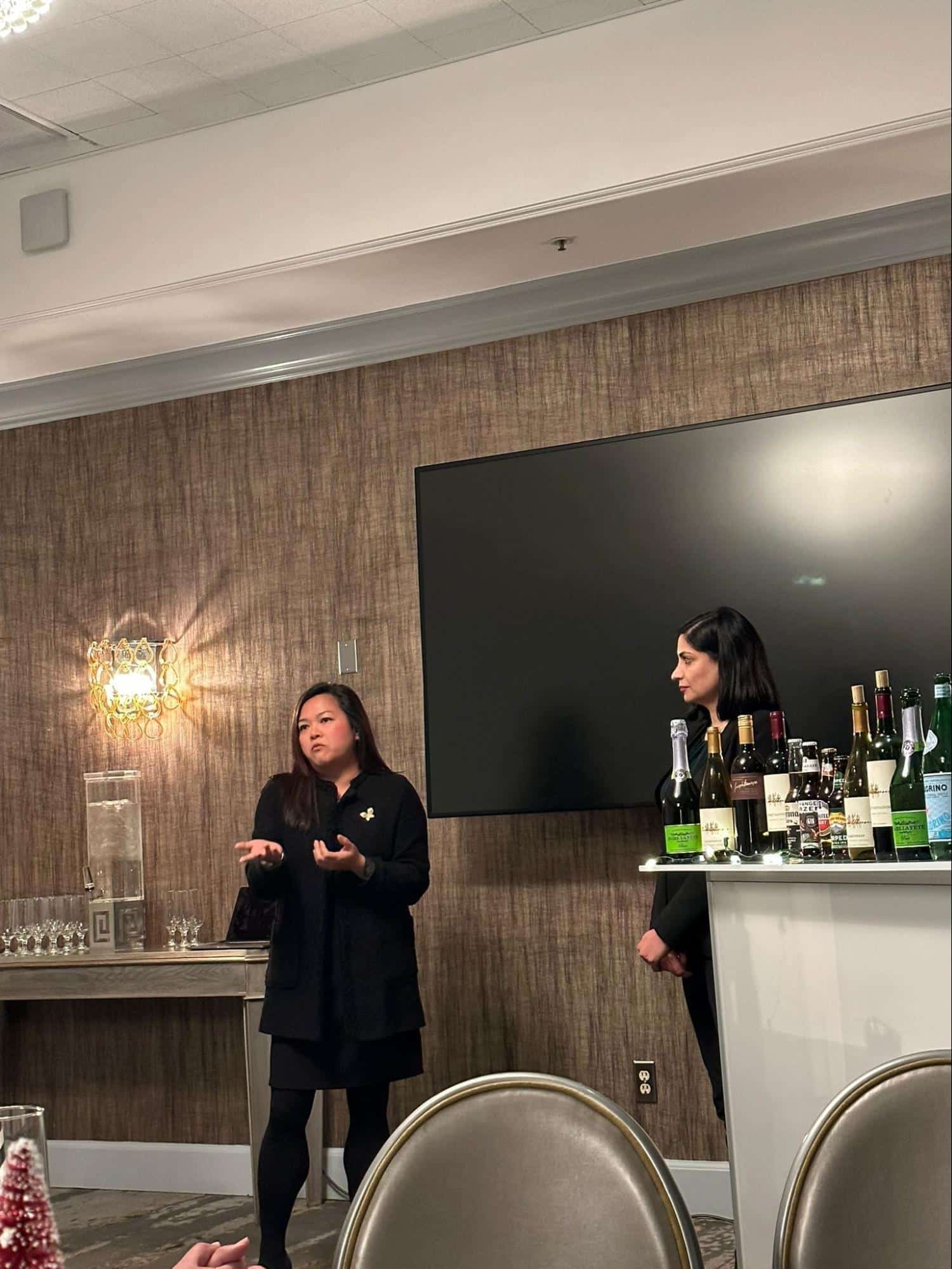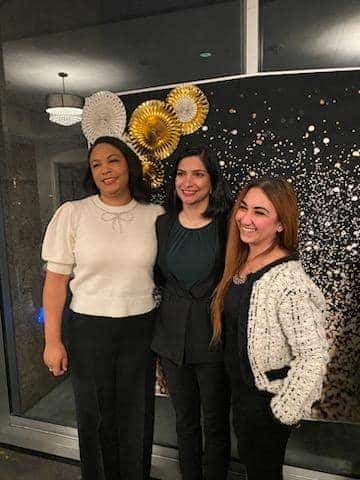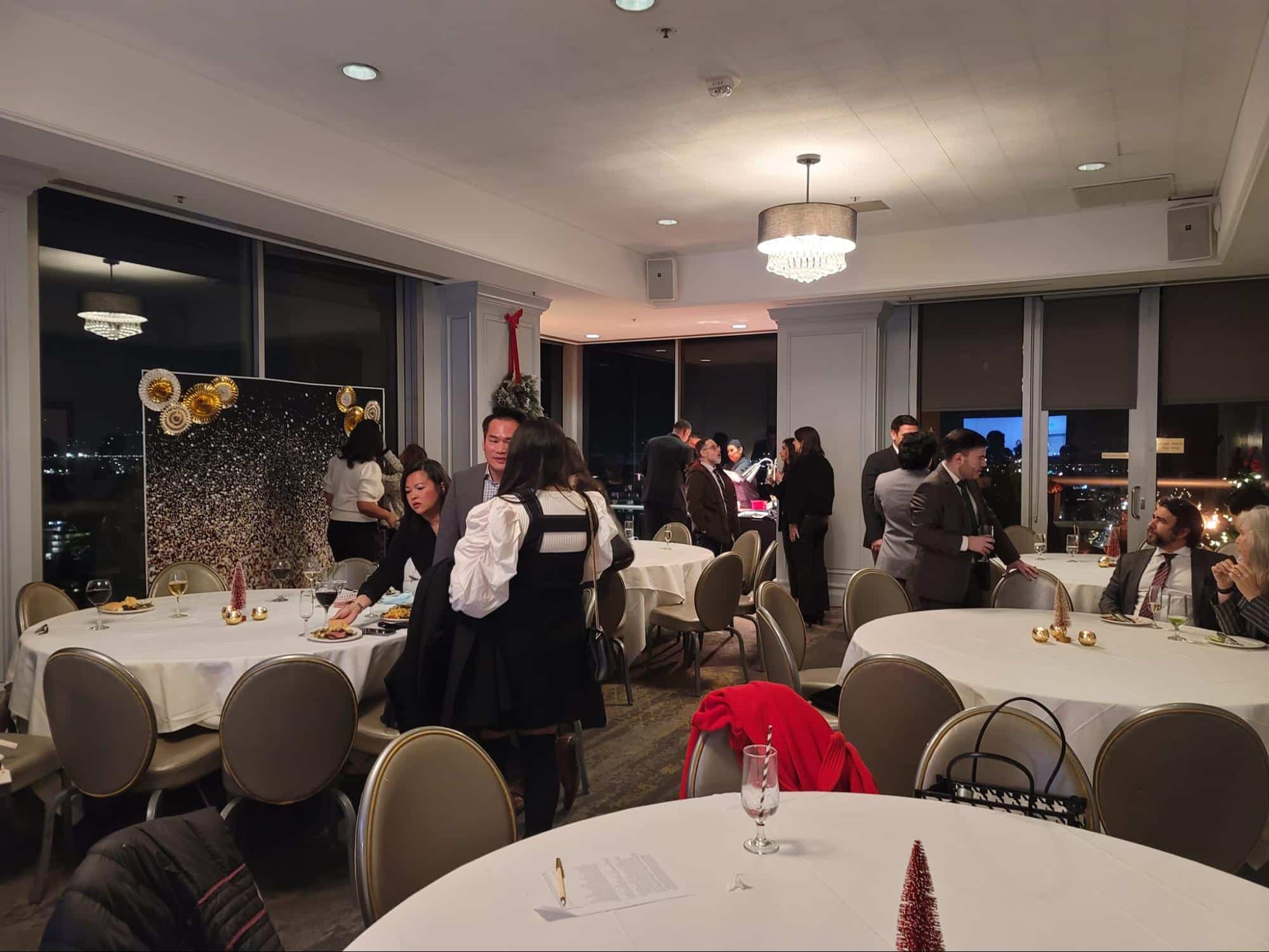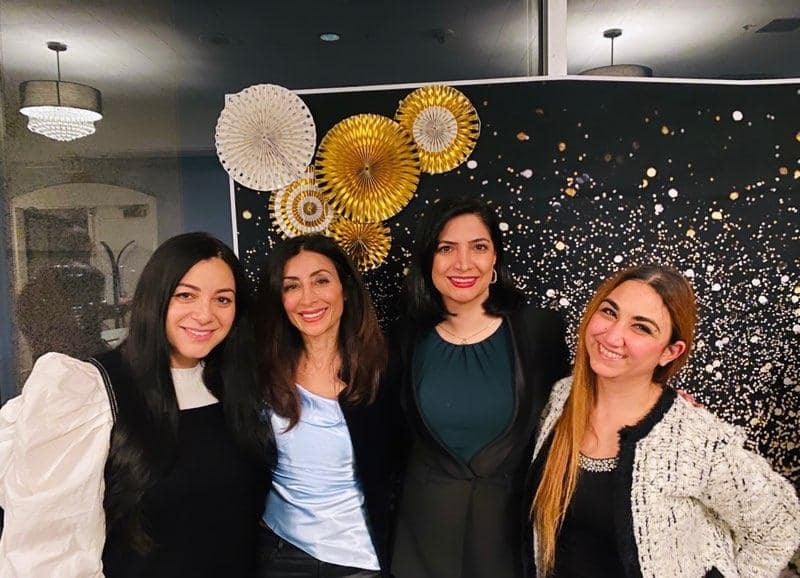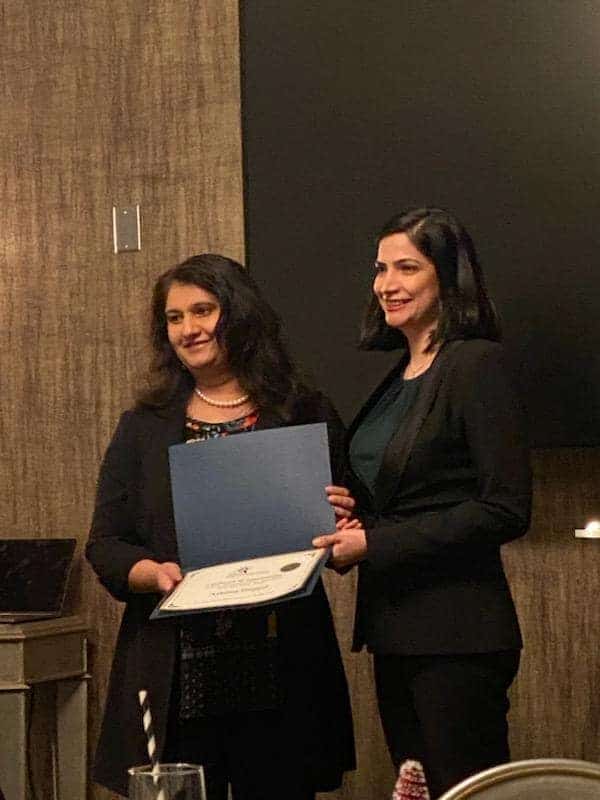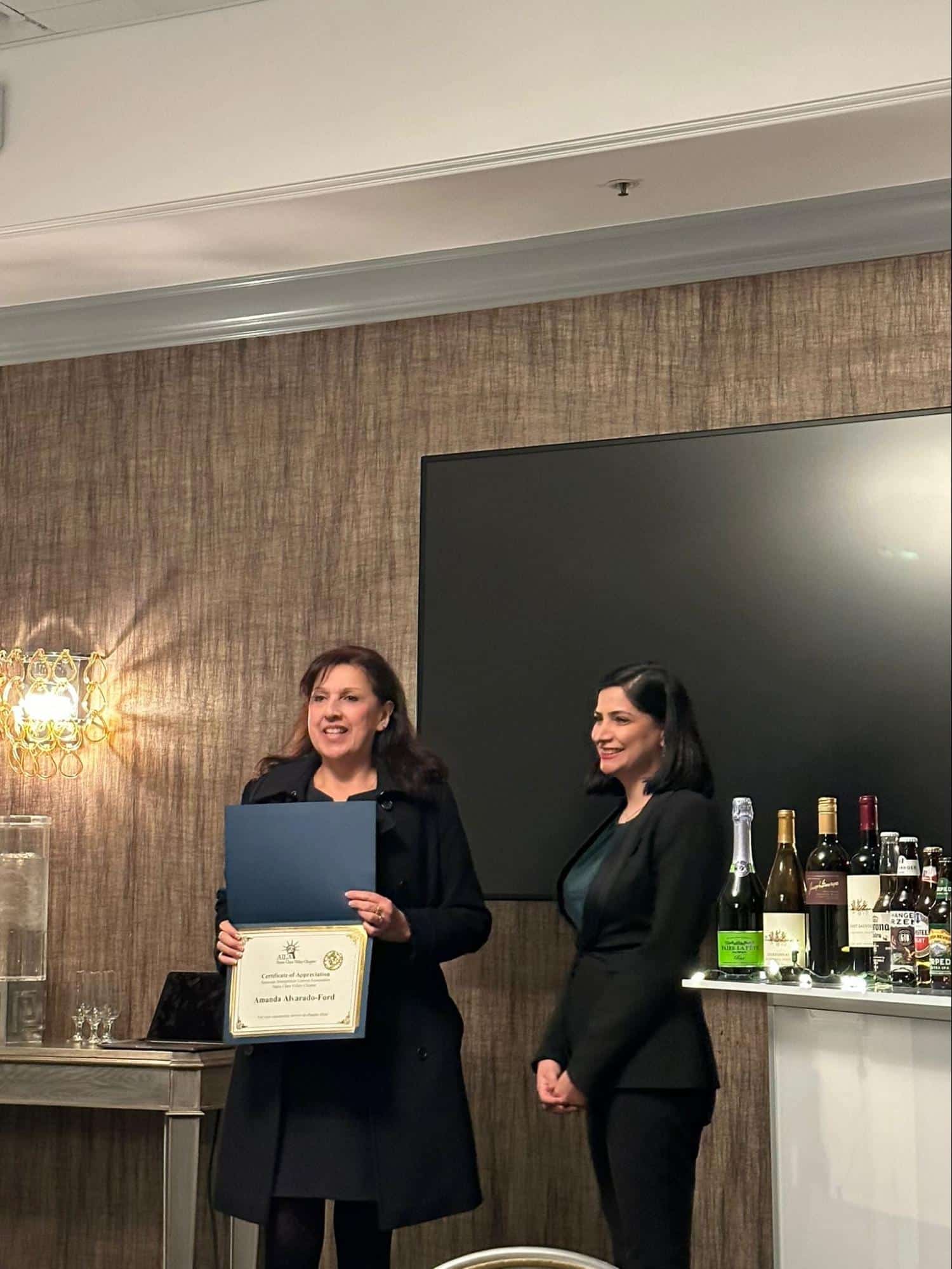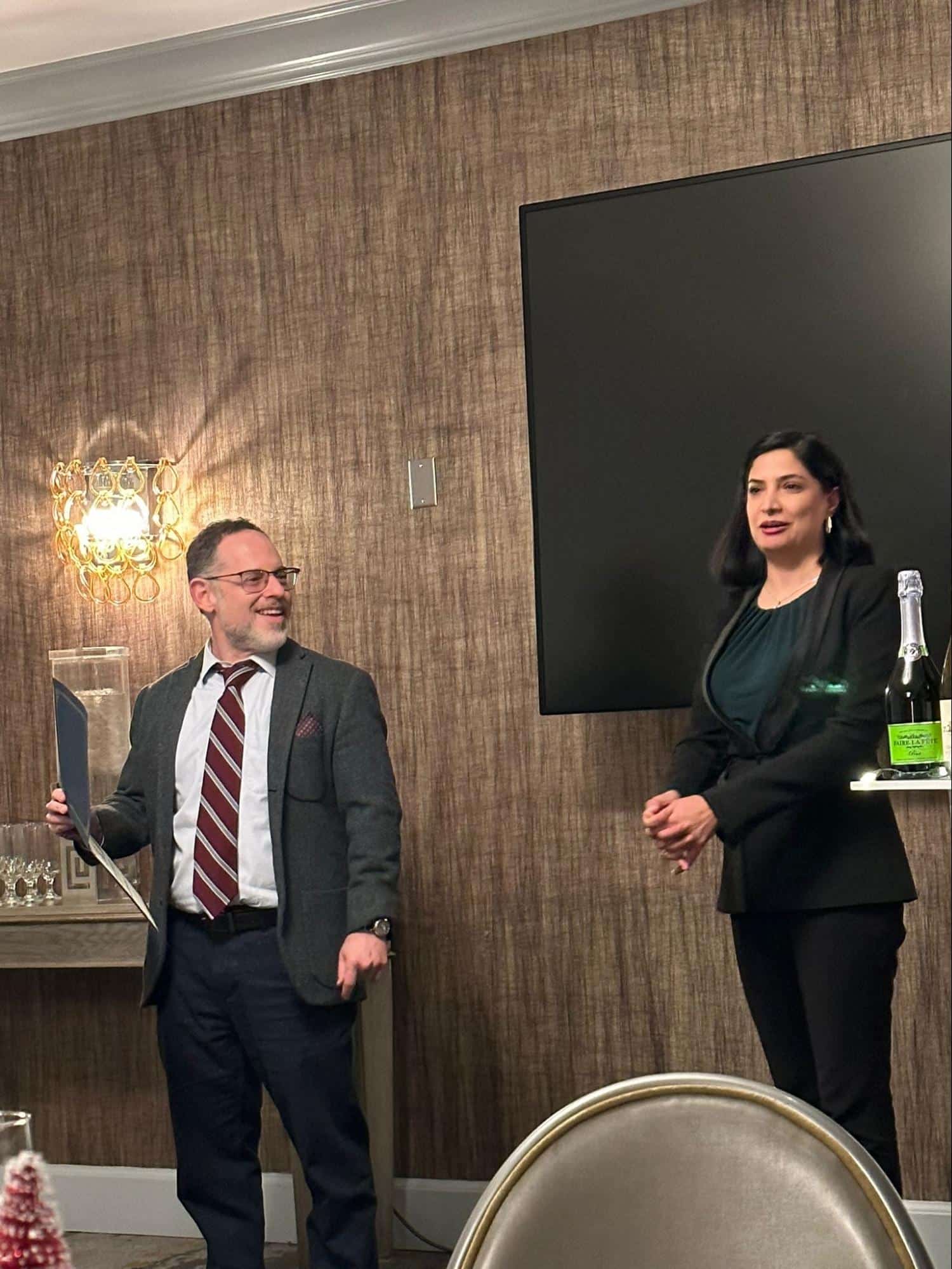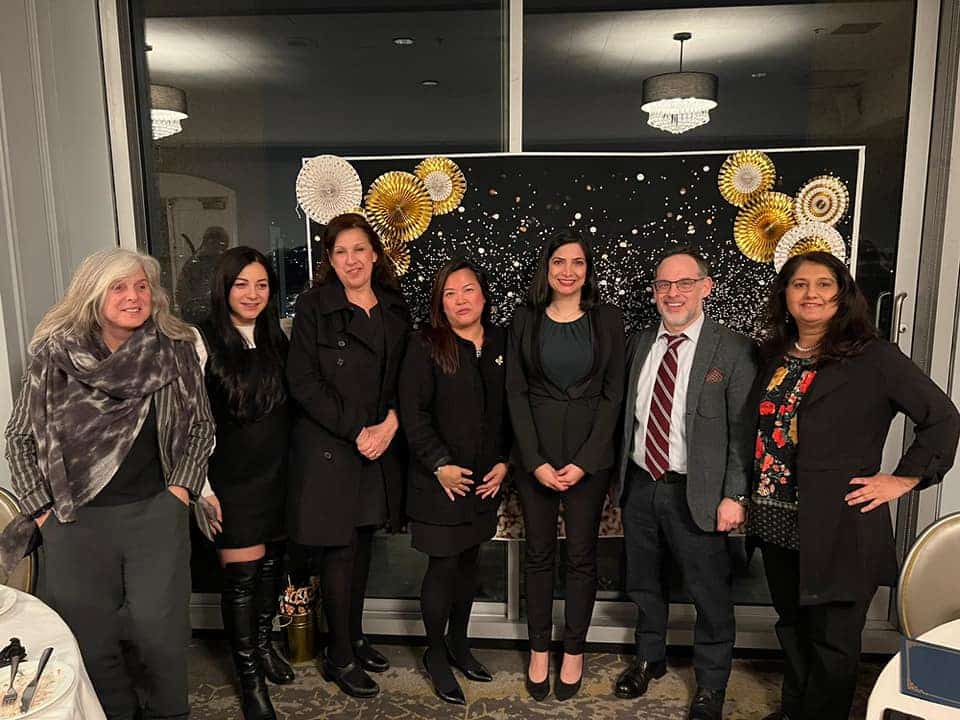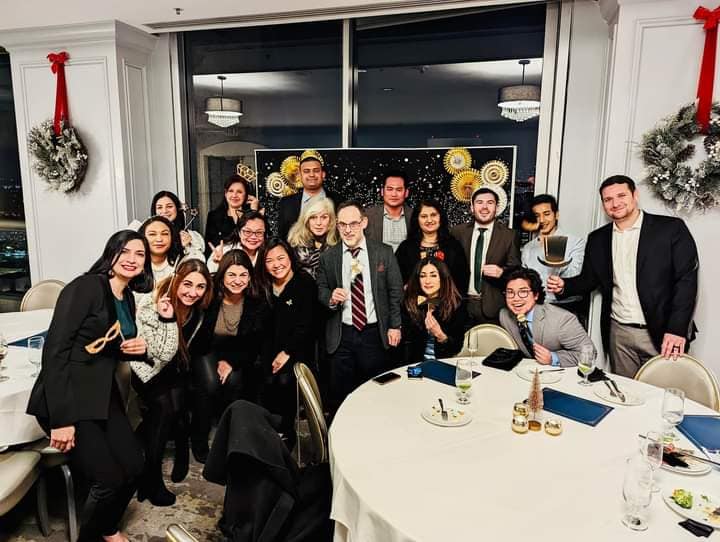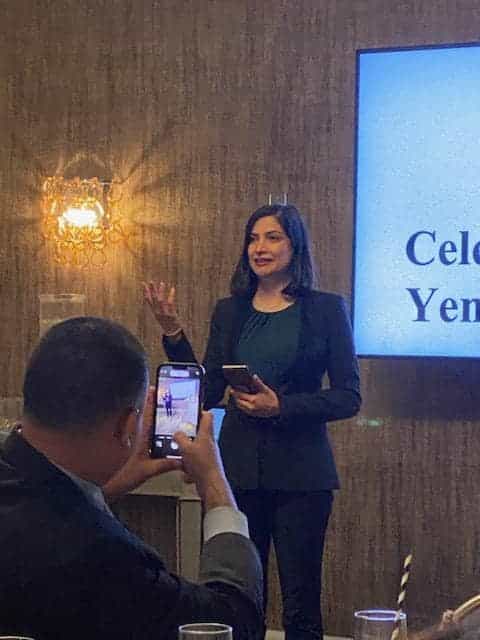 December 2022
As AILA Santa Clara Valley Chapter Chair, Attorney Elham Sadri led an annual holiday party for local immigration attorneys in Santa Clara county and Santa Cruz.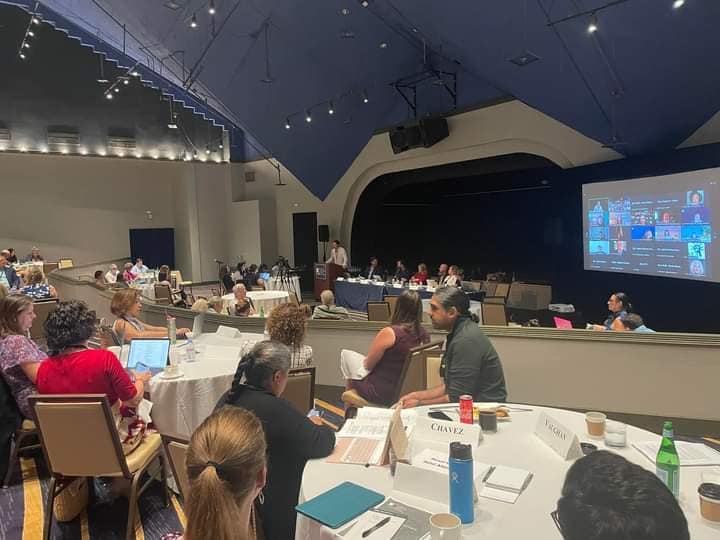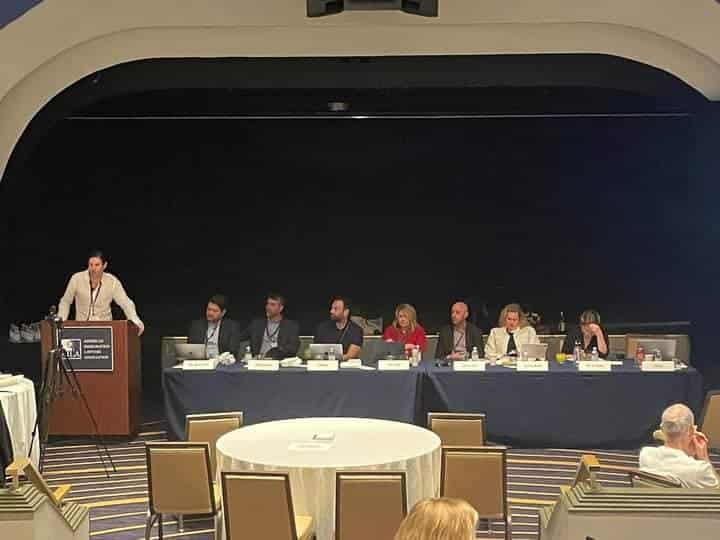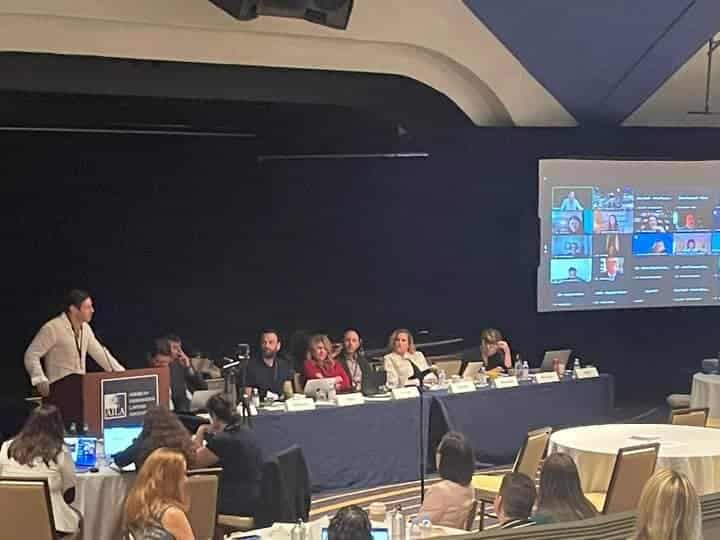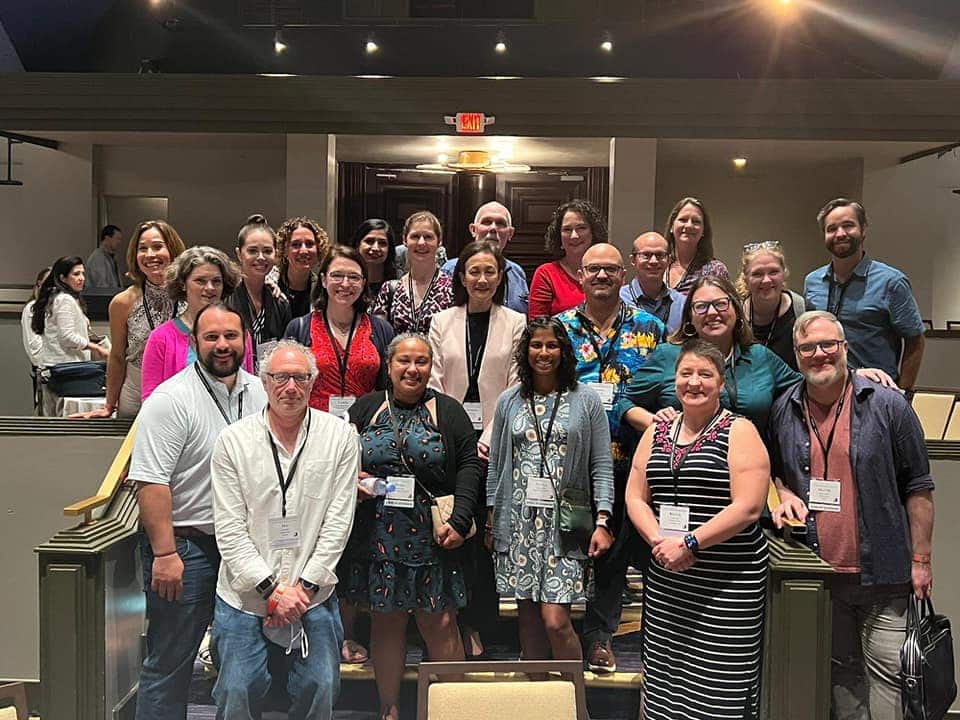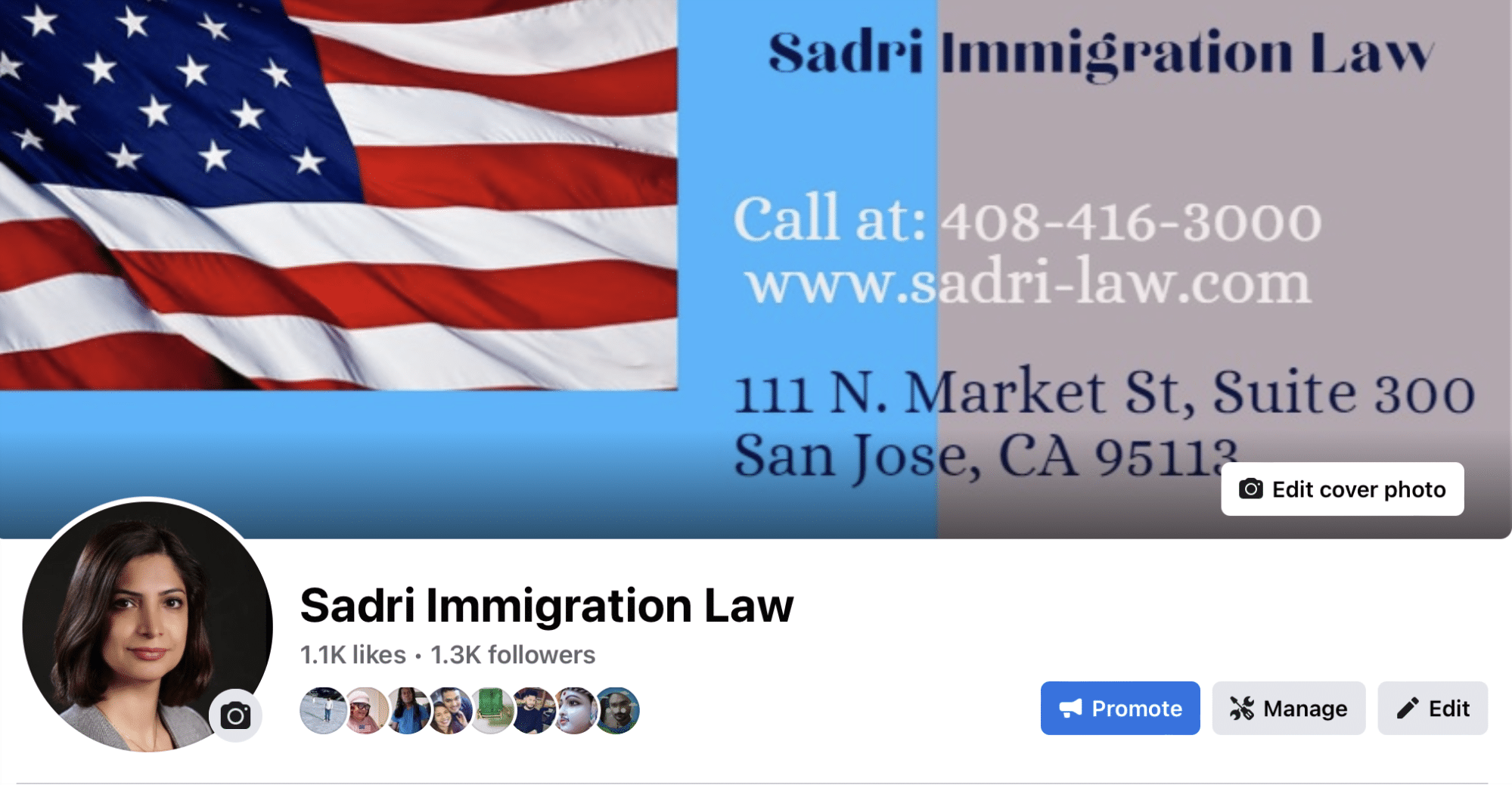 January 2023
Attorney Elham Sadri attended the winter conference and AILA Board Of Governor Meeting in Puerto Rico with other board members to discuss strategies to advocate for immigrant communities.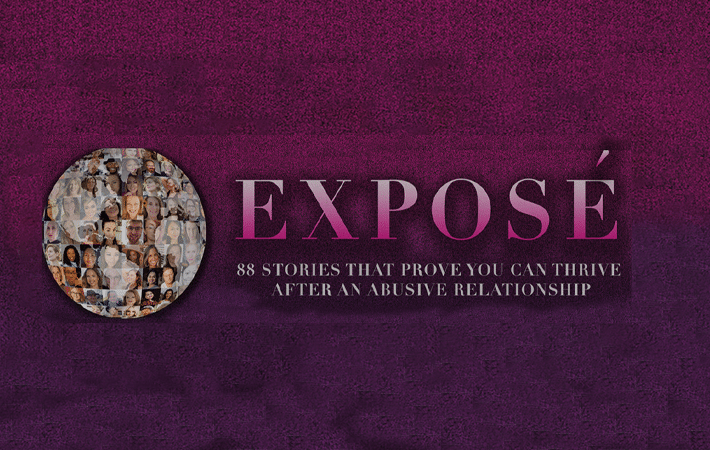 Attorney Elham Sadri is a member of the advisory Board of Expose movement. A non profit organization where over 88 stories of emotional and physical abuse are being shared to educate the community about emotional abuse. The advisory board consists of professionals (Psychologists, social workers, lawyers) who are supporting survivors of domestic violence and emotional abuse in their journey to make a better decision and gain their independence and strength back.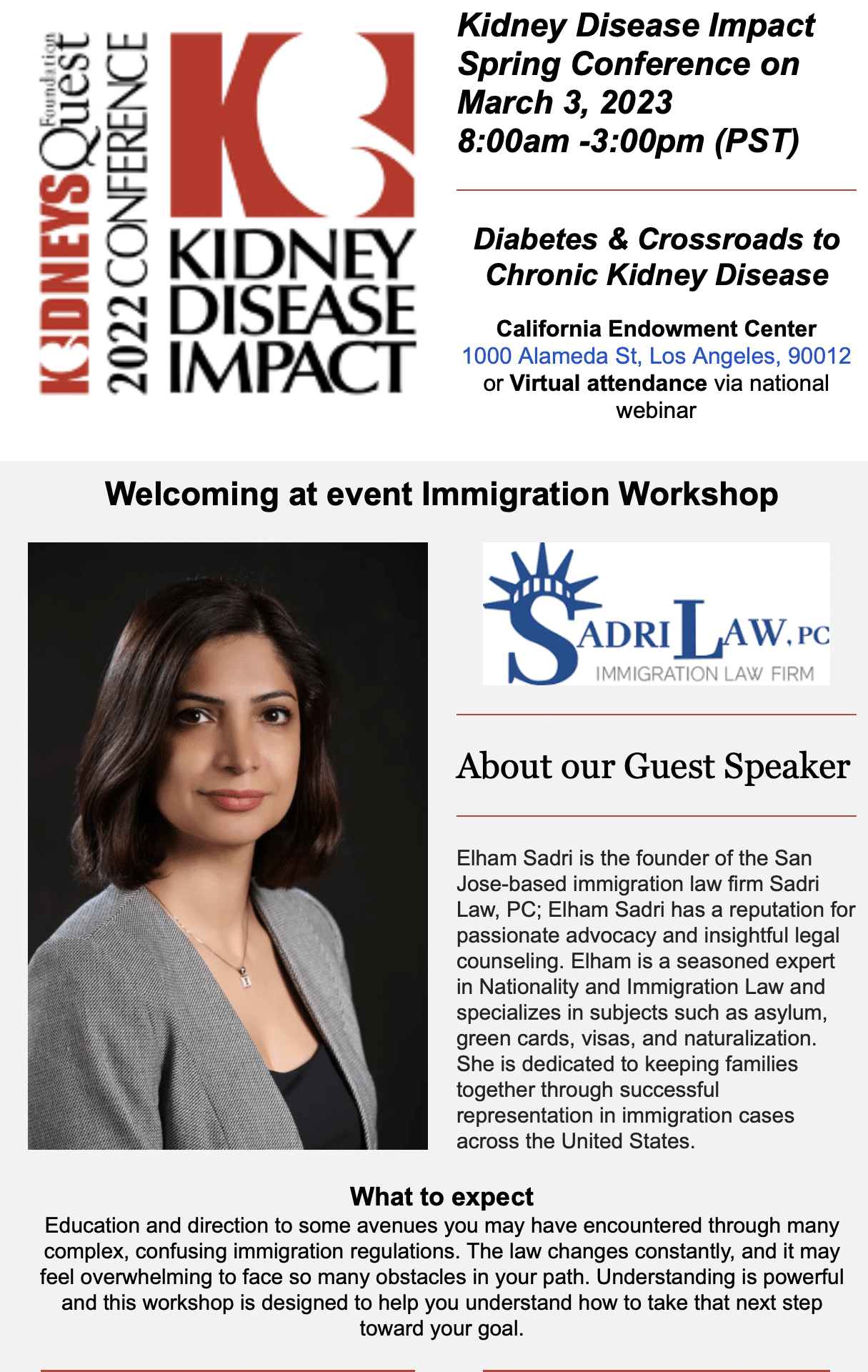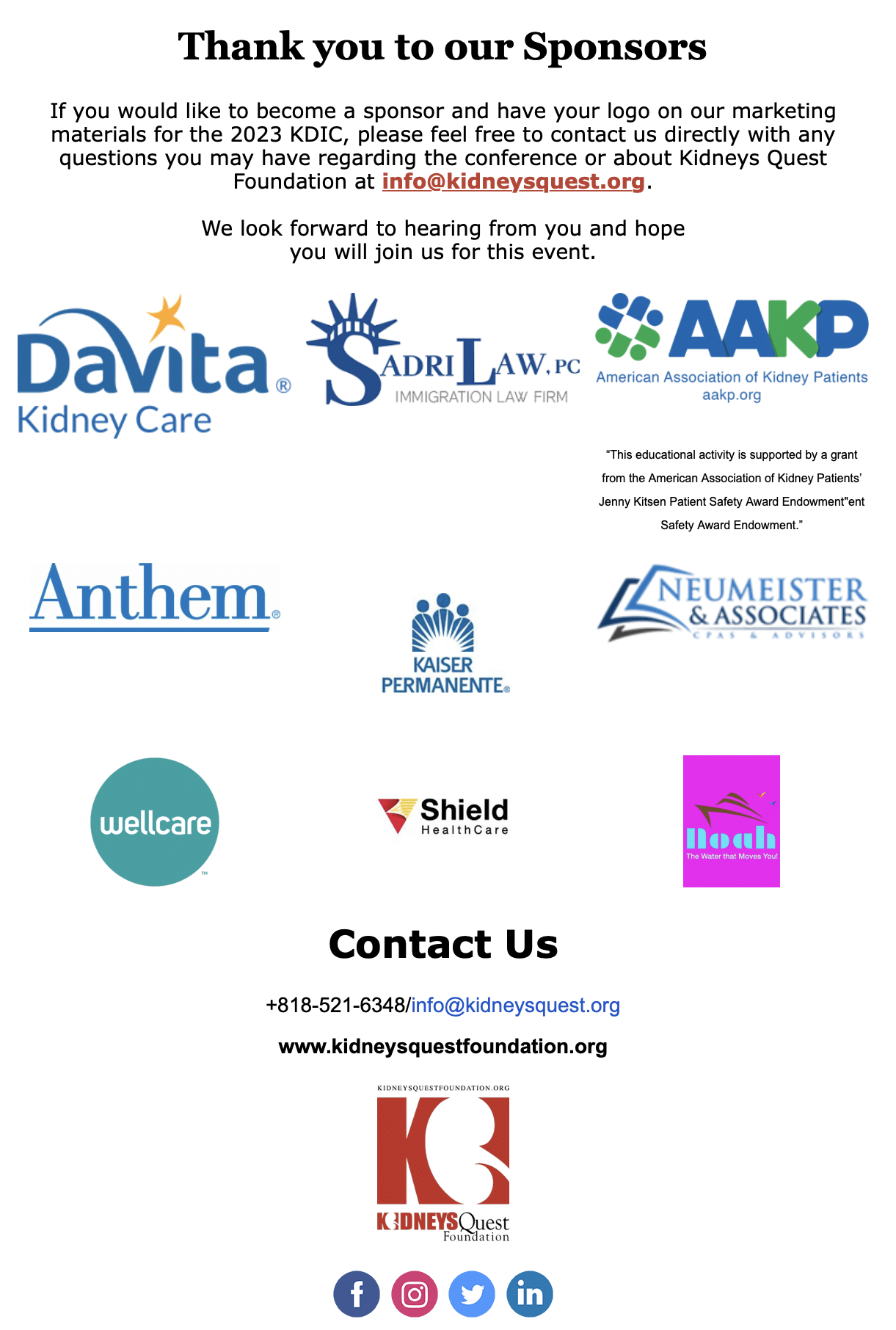 March 3, 2023
Sadri Law immigration Firm sponsored Kidney Disease Impact Spring Conference 2023 where attorney Elham Sadri talked to international kidney disease patients how to navigate their immigration journey while receiving medical treatment in the United states. Attorney Elham Sadri runs a monthly immigration workshop for Kidney Quest Foundation and their patients to navigate immigration journey while receiving medical treatment.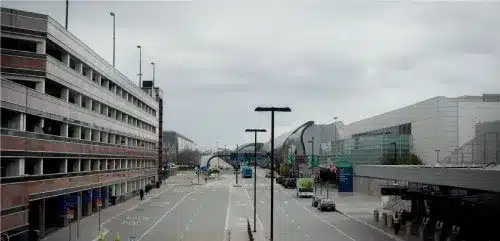 Making American visits and vacations possible for all travelers and families
San Jose Spotlight Op-Ed: As a native-born Iranian and the founder of a San Jose-based immigration law firm, I see these situations every day. My clients who are facing serious medical issues can't wait months or years for their family members to get visa approval.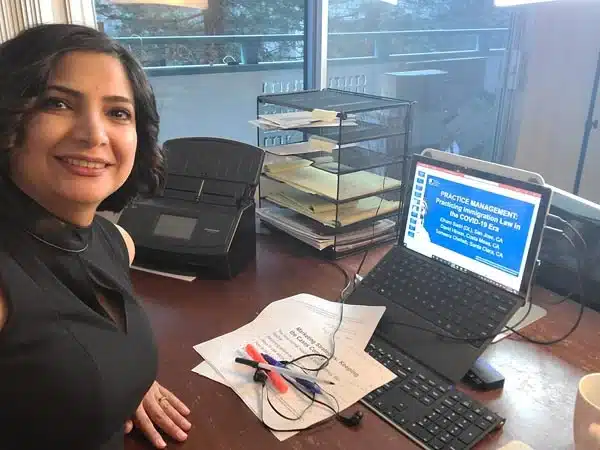 Virtual American Immigration Lawyer Association Annual Conference- AILAAC20
Speaking at American Immigration Lawyer Association Annual Conference- AILAAC20 about practicing immigration in the Covid–19 era for other immigration attorneys.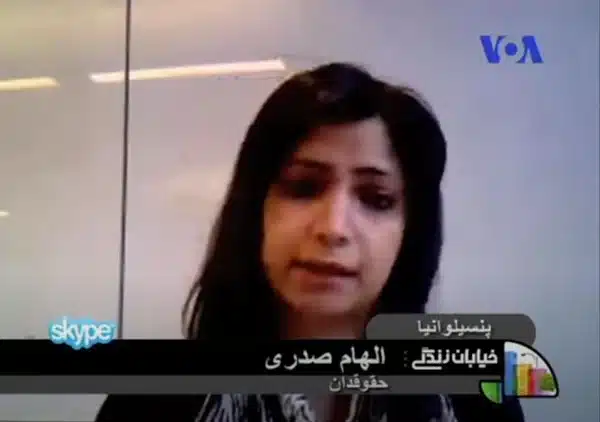 Voice of America Interview
Attorney Elham Sadri interviewed with Voice of America about domestic violence among immigrants. In this interview, she discusses how it can impact immigrants' lives from both perspectives of the person who has been a victim and who was arrested and convicted with domestic violence charges. Attorney Elham explains in Farsi that immigration reliefs are available for non–citizens who are victims of domestic violence at the hand of their citizen or resident family member. On the other hand, being arrested, charged, or convicted with assault or domestic violence can impact a person's immigration status.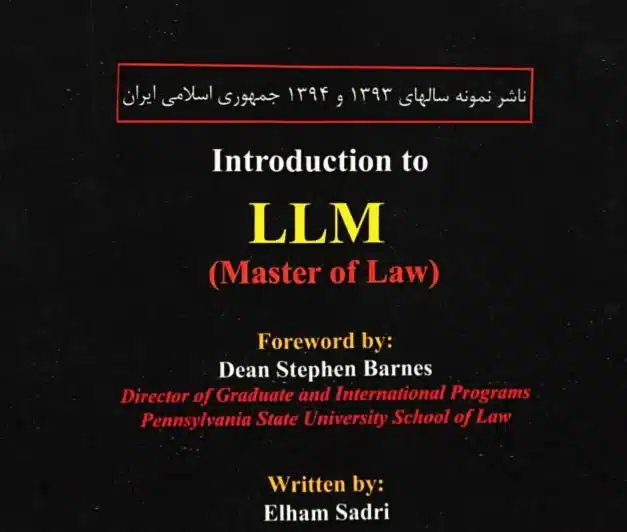 An Introduction to LLM program
An Introduction to LLM program, by Elham Sadri, Esq. The book focused on the legal study in American law school and was written by Elham Sadri, Esq. to serve as alumni liaison between the school and Iranian students.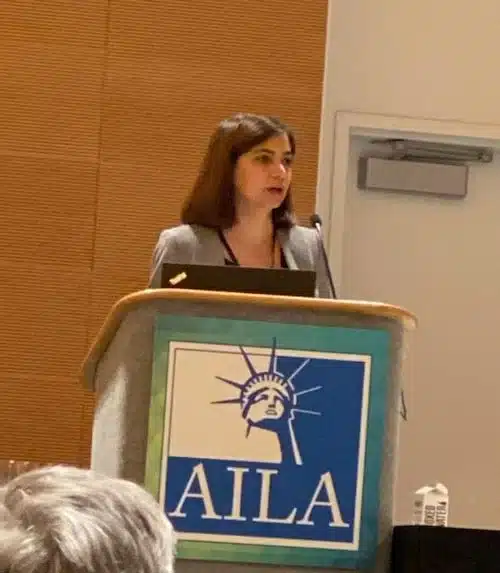 American Immigration Lawyer Association California Chapters Conference- AILA-CCC
Speaking at the American Immigration Lawyer Association California Chapters conference and speaking about asylum for seasoned immigration attorneys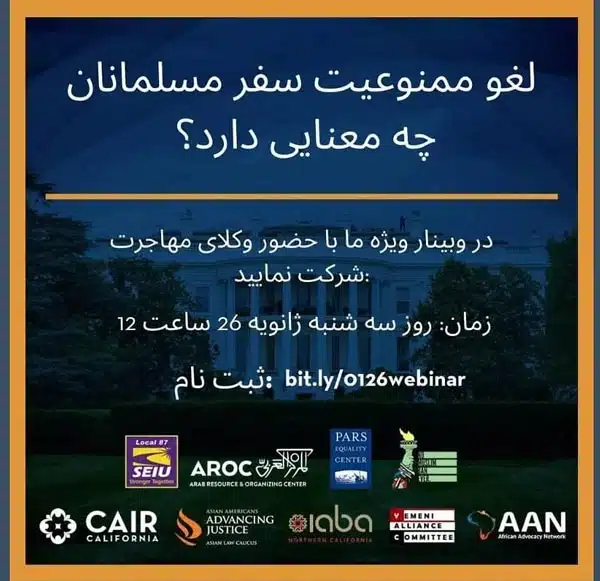 Community Events
Attorney Elham Sadri regularly get invited to speak at the community events about immigration law and updates.Here are some of the events that Elham presented at the community: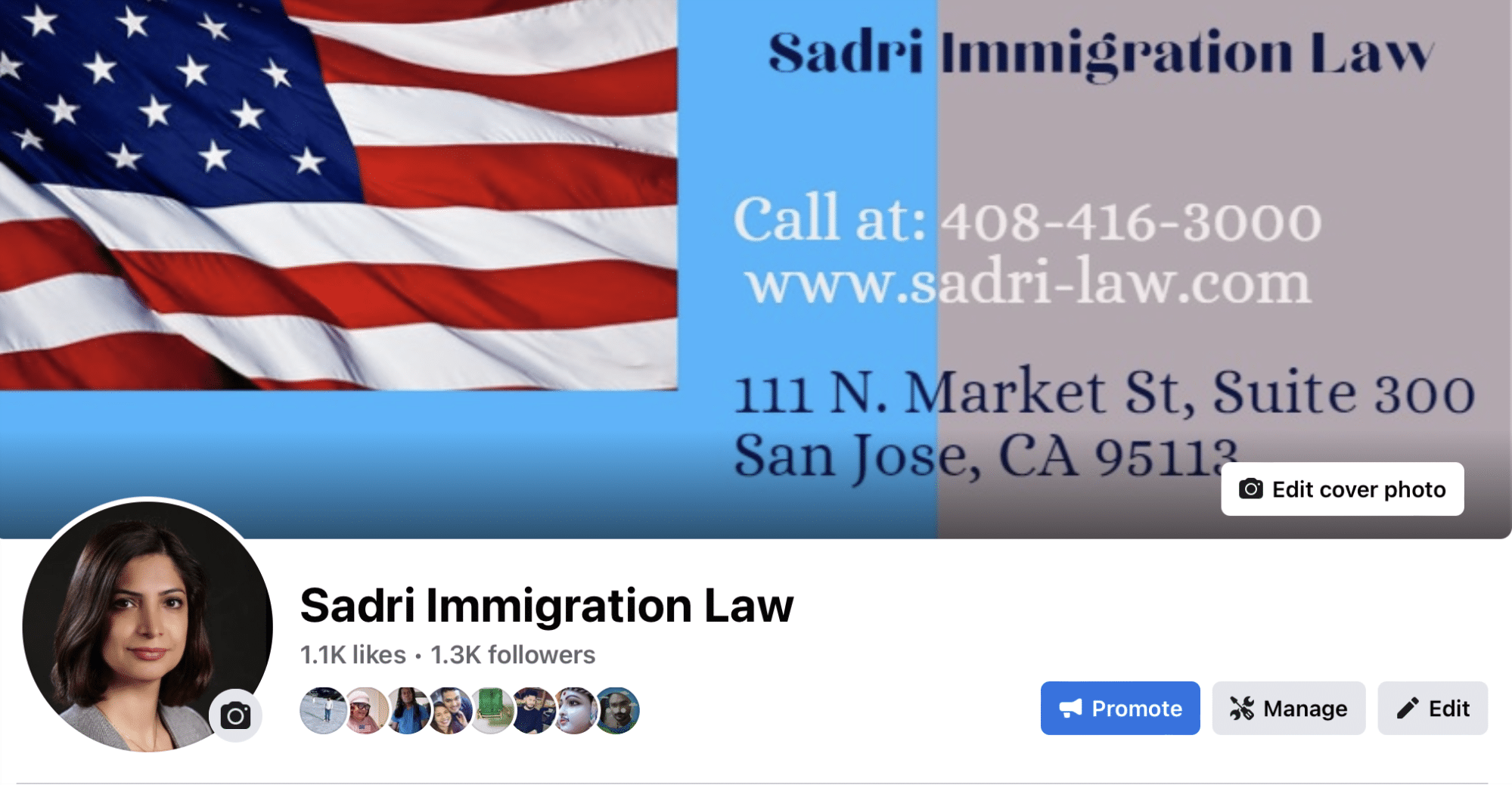 Facebook LIVE
Attorney Elham Sadri does weekly Facebook live videos; where she shares updates about immigration law, answers questions and offers options to get in touch for more personalized case evaluations. Click the link below to follow us and get notified when she is live.