ELHAM SADRI IMMIGRATION LAWYER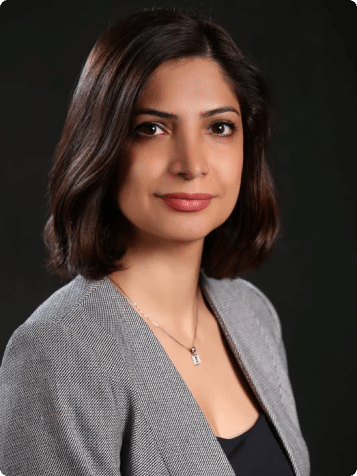 Advocacy and legal counseling
As the founding attorney of the San Jose-based immigration law firm Sadri Law, PC, Elham Sadri has a reputation for passionate advocacy and insightful legal counseling. Elham is a seasoned Nationality and Immigration Law expert and specializes in subjects such as asylum, green cards, visas, and naturalization. She is dedicated to keeping families together through successful representation in immigration cases across the United States, as she is doing the same to reunite her own family members.
Elham's family is still in the immigration process to obtain their green card through the family base category and EB1-A Extra Ordinary Ability green card. As she is helping her own family, she understands exactly what immigrants are going through during their immigration journey.
As a New York state bar member, she is also an active member of the AILA (American Immigration Lawyers Association) and the IABA (Iranian American Bar Association).
Elham is American Immigration Lawyer Association Santa Clara Valley Chapter Chir, where she speaks as a seasoned immigration attorney at national and state conferences for other immigration attorneys about updates and changes in immigration law.
As an alum member of the National Iranian American Bar Association, as well as the Northern California Chapter, she plays an active role in advocating for immigrant communities.
While still a student at the PennState Law Center for Immigrants' Rights, Elham actively developed a toolkit about immigration solutions for non-citizen crime victims, including survivors of domestic violence, sexual assault, human trafficking, and labor trafficking. Because of her expertise in immigration law, she has been interviewed by the Voice of America and published op-eds in other media outlets as an immigration law expert.
After earning her law degree, Elham founded a non-profit community-based forum for Iranian residents in Philadelphia and co-founded the Iranian Lawyers in North America group, which was later partnered with the National Iranian American Bar Association.
Elham is the author of the Persian book An Introduction to LLM Programs, which serves as an introduction to American legal studies for Iranian students. She also hosted the talk series "Iranian-American Women in Law," which focuses on empowering minority female lawyers to take leadership roles.
Elham's volunteer work with the Philadelphia Bar Association received recognition from the Chancellor of the Philadelphia Bar Association and the Mayor of Philadelphia.
Elham enjoys helping her clients and fighting for their rights in her representation. Elham works with her clients as a team and keeps her clients involved throughout the process.